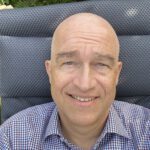 In the meantime, I have been at home or back from the hospital for three weeks. I've been feeling better and better since the second week, so that we were even able to go to Heidelberg for a few days this week and see our children and grandchildren.
Dear family, dear friends,
It feels a bit like newfound "freedom" to be able to travel to Germany again for a few days after many months. It means that I feel well enough to make this trip. I really feel pretty normal again; appetite and digestion have been back in order for some time. Only my strength is still lacking, which I notice when I have to climb a flight of stairs or go uphill on a walk, for example. Otherwise, my blood values have also continued to improve greatly overall and the value indicating the disease has dropped to only 6% of the value measured in mid-April the first time.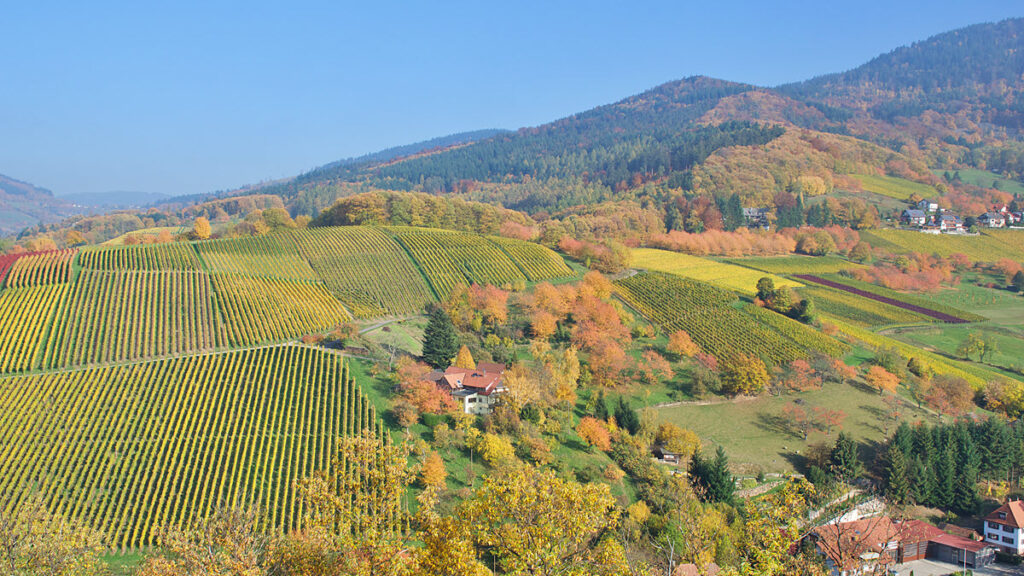 This is not near Heidelberg but somewhere in the Black Forest, a few kilometers more south; I took this picture in 2015 during a walk in the autumn.
We rented a small vacation apartment in the vineyards of Heidelberg, and spent the days basically with the grandchildren; today our youngest daughter and her three children also came to visit; they live a little more than an hour's drive from Heidelberg. Thanks to the wonderful "golden" September weather, we were able to simply spend two hours with them at a forest playground in the morning and then retreat again for a lunch break.
Our son and his wife have recently bought a semi-detached house in Sandhausen; this week he is renovating with the active support of his brother and brother-in-law and partly other helpers. There is still a lot to do. We almost can't stand idly by and watch; though I help more by watching over the two granddaughters. They especially love my comfy recliner, and every time I sit in it in the garden, they're eager to get on it, too. We are glad that they are healthy; otherwise, this close contact would definitely not be advisable. Even so, thanks to the warm weather, I meet them only outdoors. But the attachment of the grandchildren and the time with them is so good.
My next examination date is at the beginning of October; then I can report again how the therapy is going. But as things stand today, I will have to undergo high-dose chemotherapy followed by autologous stem cell retransfusion a second time in November or December at the University Hospital in Zurich. The more time passes since the first round, the more the memory of the difficult days fades; therefore, the prospect of a second time does not seem as bad to me now as it did immediately after the first time. Now I tell myself that with God's help I was able to get through it the first time, too. I hope that you can or could also enjoy the golden days of September, which is a real gift especially after the rather rainy summer.
Best regards
Andreas